---
For everything LEGO, shop at Bricks & Minifigs!
Bricks and Minifigs is your one stop shop for all things LEGO! We have two locations - both full of new and pre-owned LEGO sets, thousands of loose minifigures, loose bulk parts and so much more!
PLEASE NOTE: Very few items are listed on our website. We have thousands of minifigures and hundreds of new and used LEGO sets in store!
---
Looking for something special, please chat with us!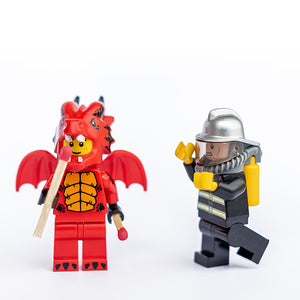 LEGO Minifigures
From Star Wars to Harry Potter, we've got it all! Thousands of LEGO minifigures in stock!
LEGO Sets
Hundreds of New and Used LEGO Sets in stock at Bricks & Minifigs!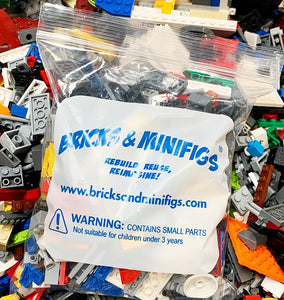 LEGO Bulk Parts
We have several large dump tables full of LEGO parts and pieces - stop in and find the pieces you need!
Bricks and Minifigs San Antonio NW
5347 W. Loop 1604 N. Suite 137
San Antonio TX 78253
210.437.2985
Mon - Sat, 11am - 7pm
Sunday, Closed
Bricks and Minifigs San Antonio NE
21850 Bulverde Rd. Suite 102
San Antonio, TX 78259
210.994.8100
Mon - Sat, 11am - 6pm
Sunday, Closed